Full-service design-build
Kitchen Remodeling
Our designers and builders are ready to help you bring your vision of the perfect kitchen and dining space to life. From modern and luxurious to rustic and farmhouse — we do it all: counters and cabinetry, islands and backsplashes, flooring and lighting, appliances and hardware.
Trusted by national remodeling and home imporvement organizations
Kitchen tailored for you
Our kitchen remodeling service provides homeowners with the opportunity to transform their kitchen into a functional and stylish space that is tailored to their specific needs and tastes. We understand that every homeowner has unique needs and budgets. That is why we offer personalized design solutions that are tailored to each individual's needs.
Our team of expert designers and craftsmen are up to date on the latest design trends and brand materials. From the initial design phase to final installation, we work closely with our clients to ensure that every detail is taken care of. You can trust us to make your kitchen dreams come true.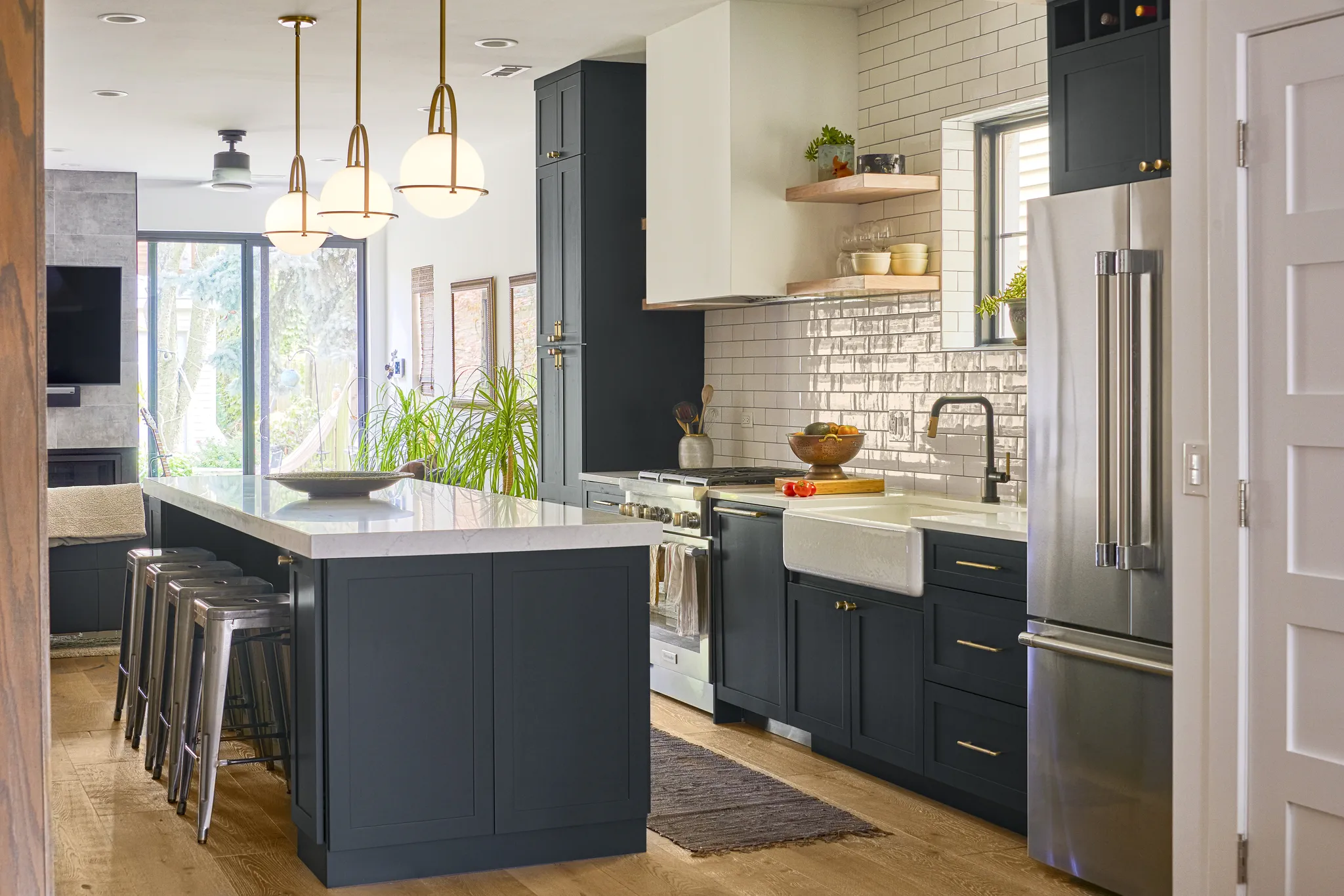 Design-build process
Our project manager will meet you at your home to answer all of your questions, take measurements, and prepare a detailed estimate for your project. During the initial meeting, you will discuss your ideas for the kitchen, the layout and concept, the budget, and the timeline.
Once the design and layout is finalized, we'll submit it to the architect for approval. The architect will then prepare plans for the contractors to complete your new dream kitchen under our designer's supervision.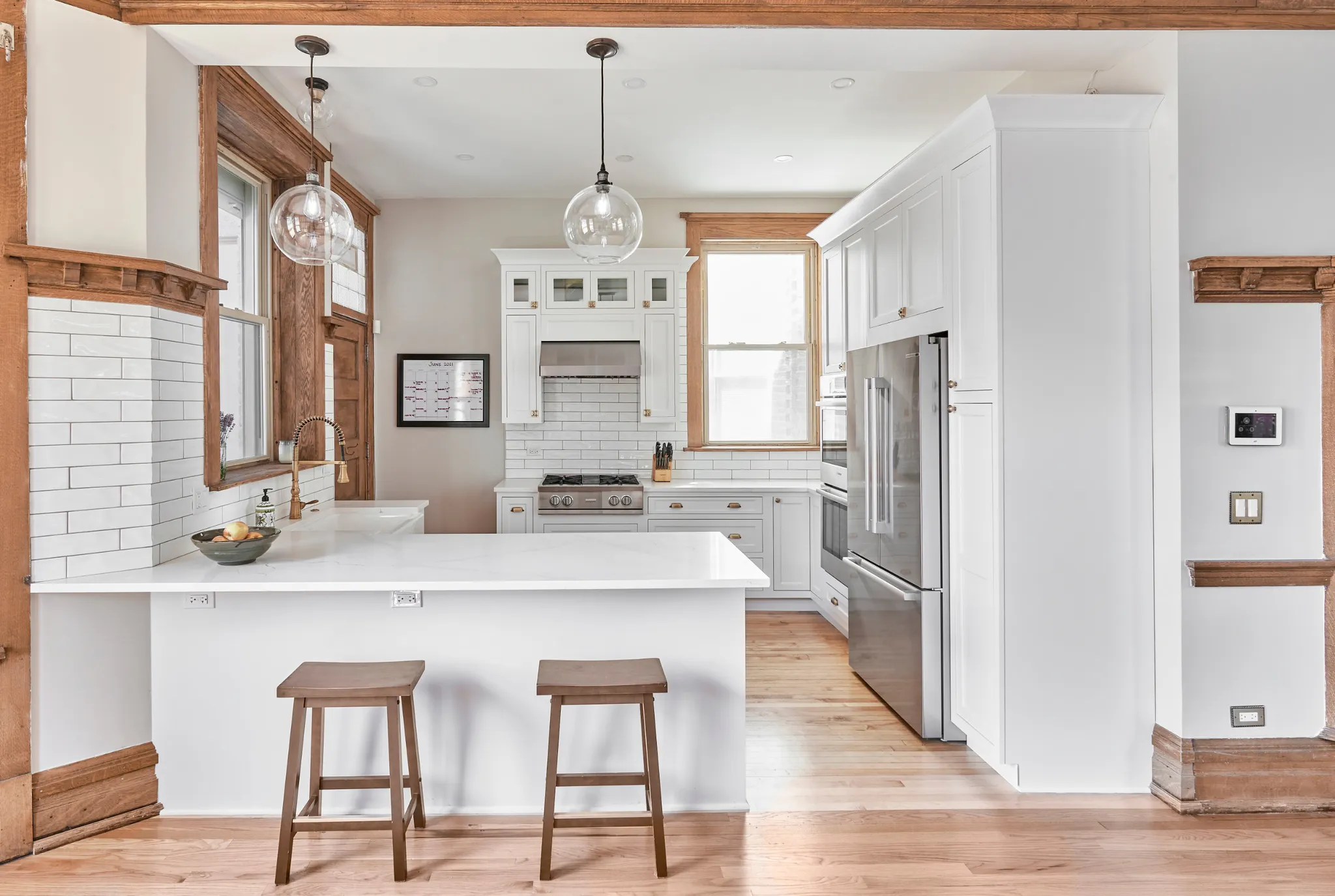 Reviews and Testimonials
"The day I decided to update my kitchen, I spent hours surfing the internet looking for a reputable company. 123 Remodeling had an impressive portfolio and they seemed like good contractors in general so I went with them. From my first interaction with the sales rep and project manager, it was clear they knew what they were doing. The installers arrived on time every day. They were professional, friendly, and did a fantastic job! They built a new island that matched my cabinets perfectly and also installed all new flooring. It's been almost 2 months since installation and there's not a single issue I had since then."
"We searched for a design company and my neighbors recommended contacting 123 Remodeling. Our consultation with Rhonda went great. He explained the company's process and showed us his portfolio. Our budget was slightly lower than the estimate, so we asked for additional affordable options and Ben found reasonable alternatives that fit our budget. They came up with exciting ideas about the design of the space and structural changes (we decided to demolish a wall between the kitchen and dining area). Their construction manager, was pleasant to work with. We are happy with the end result."
Watch video testimonials from our clients
We will handle everything
Our company will obtain all necessary permits from the local authorities and once we have them, construction will begin shortly thereafter. Your project manager will oversee all activities throughout the project. You can contact them if you have any questions or concerns.
Throughout the construction phase, our builders will take care to keep the construction site clean and will execute the plan with the highest level of attention to detail. Our construction manager will be in charge of the entire process to ensure the highest quality.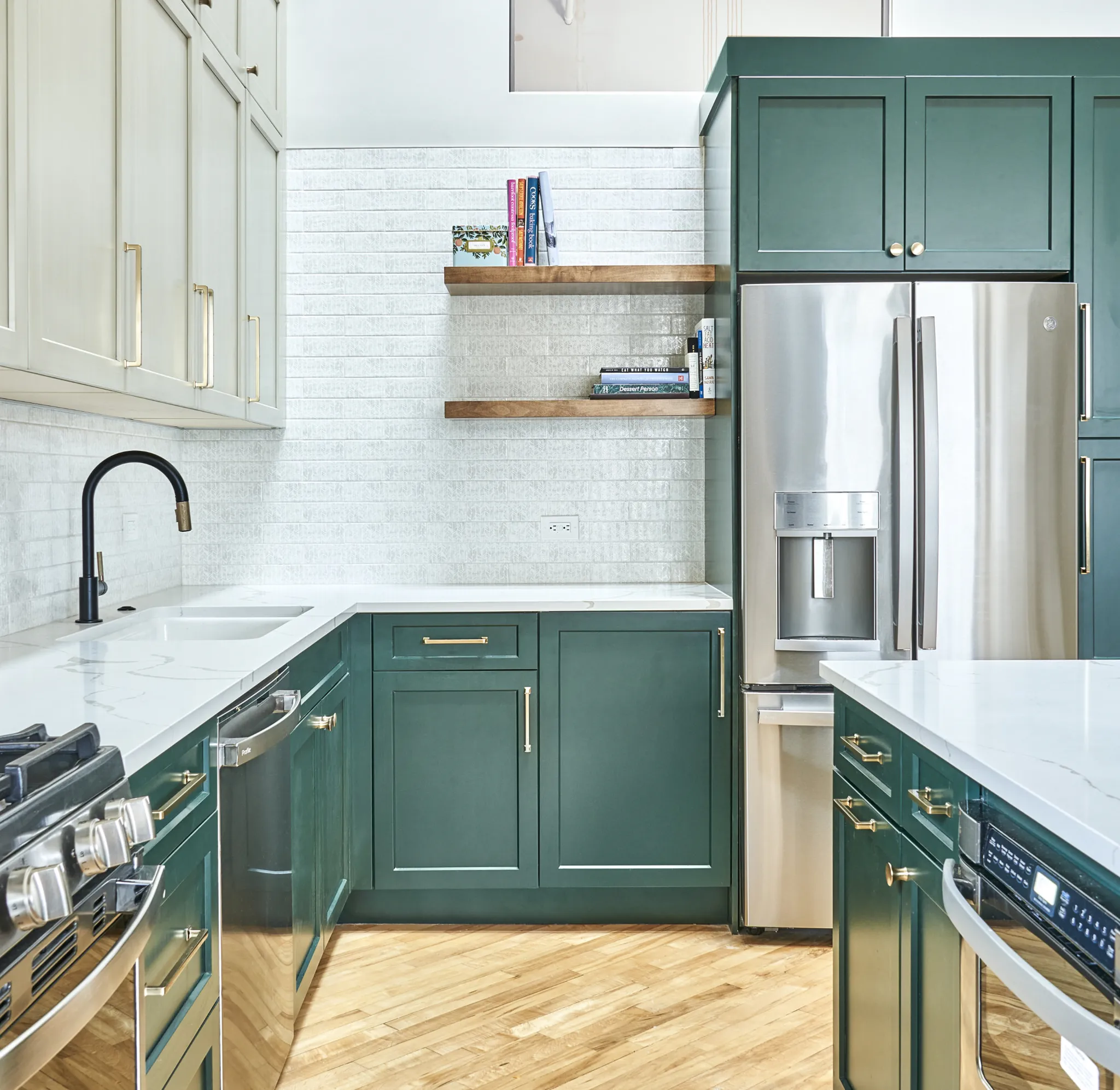 Ready for remodel?
Contact us today to start. Free estimate and consultation.
Frequently asked questions