Full-service design-build
Bathroom Remodeling
From small guest bathrooms to large high-end master bathrooms — we do it all. Our team works with the best subcontractors and suppliers to make your dream bathroom a reality. Designing space, updating vanity, installing a new shower, tub and tile — we have you covered every step of the way.
Trusted by national remodeling and home imporvement organizations
East Valley's top bathroom remodeler
Our beautiful bathroom designs are specifically tailored to each homeowner's needs. We don't just provide pretty pictures of bathrooms, we provide expert advice options that offer a best fit your personal lifestyle and home aesthetic.
Our team of expert designers and craftsmen are up to date on the latest bathroom design trends and brand materials. From the initial design phase to the final installation, we work closely with our clients to ensure that every detail is taken care of. You can trust us to make your dream bathroom a reality.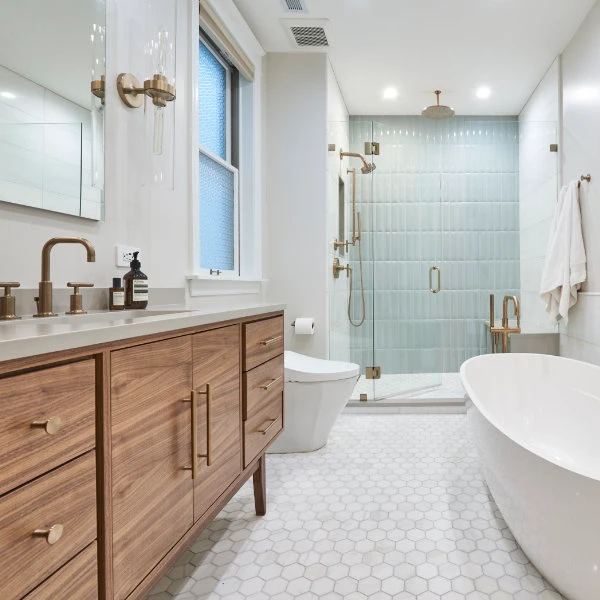 Bathroom design-build process
As a full-service remodeling company, we have developed a streamlined process to complete projects on time and within budget to ensure the highest level of homeowner satisfaction. With over 250 completed projects in the Phoenix, Scottsdale and East Valley areas, our experience surpasses the competition. Contact us today to have your home renovated by the award-winning remodeling company.
After you contact 123 Remodeling for your free in-home consultation, your project manager will come to your home to answer all of your questions and provide a detailed estimate for your bathroom. During the initial meeting, you will discuss your bathroom ideas, layout and concept, budget and timeline.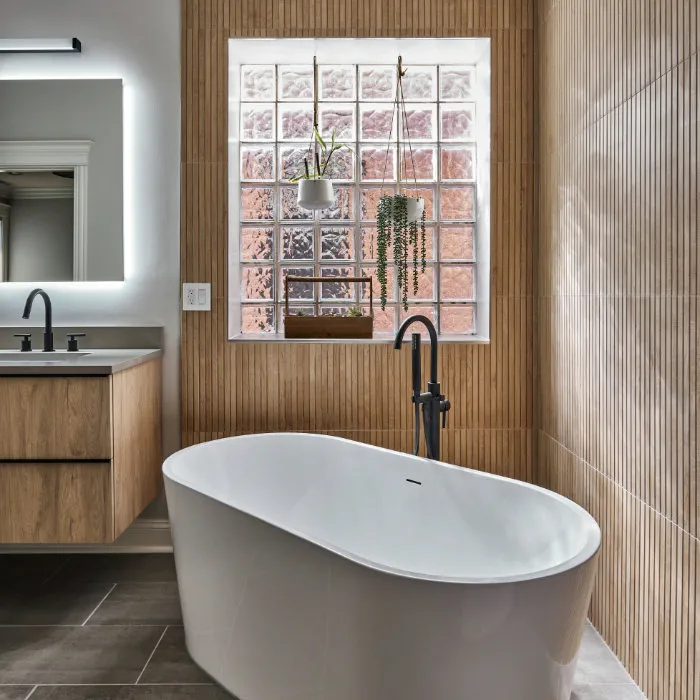 Reviews and Testimonials
"123 remodeled our two bathrooms and impressed us with the professionalism, responsiveness and how fast their crew was working. Tal listened to our preferences and helped us with design. They replaced a bath flooring and wall tiles, converted the tub in the master bathroom into a shower, replaced the shower in the guest bath, replaced the vanity in both baths. All this was done during the pandemic and builders worked in masks to keep everyone safe. I would highly recommend them to anyone."
"We had 123 Remodeling do a complete renovation of our master bathroom. New tiling, new shower, new vanities, tub removed, etc. They did a great job! Ben and his crew were professional, friendly and everything was kept as clean and neat as possible. The job was completed on time, as promised. Ben guided us through selecting and obtaining materials from vendors and oversaw the whole project, which ran smoothly. He was always available to answer questions. We're delighted with our new bathroom and I'd recommend 123 for similar projects. Overall, a great experience!"
Watch video testimonials from our clients
We will handle every step of your project
The key to a successful bathroom project is having a clear understanding of the scope, requirements and materials before signing a contract. Once we have finalized the layout and design of your bathroom, we will submit it for approval. After approval, an architect will create blueprints and contractors will begin construction on your new bathroom. Making sure that all parties are on the same page from the beginning will ensure a smooth and successful project.
We will obtain all necessary permits and begin construction as soon as they are approved. You can contact your project manager with any questions or concerns throughout the process. When we build, you can count on us to do a clean job with attention to detail.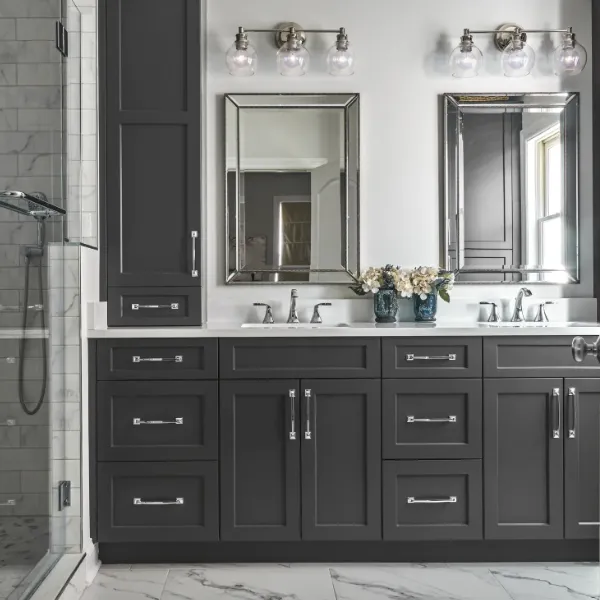 Ready for remodel?
Contact us today to start. Free estimate and consultation.
Frequently asked questions